SHARPERTON BRIDGE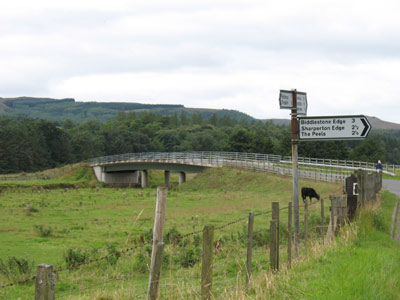 "Like other manors, Sharperton in early times gave its name to its owners, who must have been men of some importance, for amongst the jurors on the inquest of the death of Gilbert de Umfraville, of Harbottle, in 1244, are the names of Roger de Horlsey, Thomas of Clennell, and Thomas of Scharperton."

Upper Coquetdale. David Dippie Dixon. 1903.
The bridge is modern one, replacing the 1879 bridge. It is located a little to the west of the village on the minor road from Thropton to Alwinton. The land is low-lying and grazed by cattle.
Sharperton is in farming country and there are a few cottages near the road junction. Sharperton Bank to the east gives a good view of the Coquet valley west towards Harbottle. The river may be fished here as elsewhere.
Sharperton Bridge Facts
Constructed - not known

Type - beam, concrete, on concrete piers.

Position: Sharperton, Northumberland.

Grid Ref: NT 955 038
Sharperton Bridge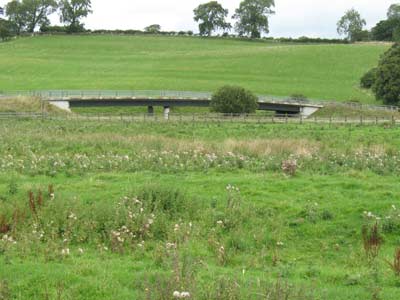 >