FELTON TO ROTHBURY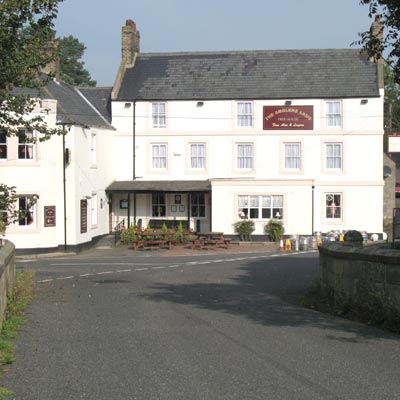 "Rotbury. Its charming and romantic situation, sheltered from the cold east winds by rugged and picturesque hills, with its clear, bracing air, its wild mountain scenery, with fishing in the most beautiful of Northumbria's streams - the Coquet - and its close proximity to the lovely grounds of Cragside, at once offers attractions which no other locality in the north of England can surpass."

Upper Coquetdale. David Dippie Dixon. 1903.
Leaving Felton's bridges behind the Coquet winds through peaceful countryside to reach Weldon Bridge, a small settlement with both old and new bridges. Thence it passes Brinkburn's ancient priory to reach the old bridge at Pauperhaugh, a rural road junction. Then on past the Cragside Estate to the attractive town of Rothbury, capital of Upper Coquetdale where the river is crossed by several bridges.
Opening Dates of Present Bridges
Catheugh Footbridge - not known

Weldon A697 Bridge - 1969

Weldon Bridge - 18th century

Brinkburn Footbridge - 1898

Pauperhaugh Bridge - 1862

Rothbury Stepping Stones - not known

Rothbury Bridge - 16th century?

Rothbury Footbridge - 1965

Rothbury Golf Club Bridge - not known

Lady's Bridge - 1963
Stepping Stones Rothbury