ALNHAM BRIDGE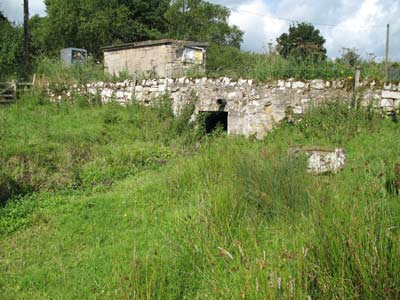 "In winter, the upper vale may be described as 'Snowdrop Land'. In places, the woodlands beget a snowy white carpet; snowdrops fringe the roads, sweep across the park glades, chalk the distances and bedeck the immediate vision with rich beauty. No wonder legend has it that this was the home of the elves; and so lovely withal, that I could never indulge strenuous historical researches, and in consequence, I found a sense of real relaxation along the banks of the Aln."

The English Gate. F. Alex. Wills.
This is the first bridge on the Aln and is quite near its source in the foothills of the Cheviots. Alnham (or Yeldom) is a very small place and the bridge is on the minor road from Prendwick to Scrainwood and Netherton. Another road goes west just by the bridge and leads to St Michael's church and the 16th century Pele Tower and then continues up into the hills where it ends. This is sheep country but there were once many ancient settlements around. Now there is a sense of remoteness and calm.
Alnham Bridge Facts
Constructed - not known

Type - beam.

Position: Alnham, Northumberland.

Grid Ref: NT 996 109



Alnham Bridge